ABS The Secret Revealed Review : Lazar Angelov Ebook
Does it seem to you that the time flows faster as you get older? And how to find time to exercise and to worry about your shape then? Every one of us probably wants to have a 6-pack muscle on the stomach, but their building is not an easy task. If you are not disciplined, if you do not exercise enough, and you eat the wrong food, they will remain only a dream.
How to fit all these things with the fast rhythm of life and a crazy pace with which we live? Are you interested to find out? Believe me, it is possible if you have the right training program that will help you to realize your dream. Although it sounds mysterious, the program is not a secret. It is called – "ABS: The Secret Revealed"
WHAT IS THE ABS: THE SECRET REVEALED?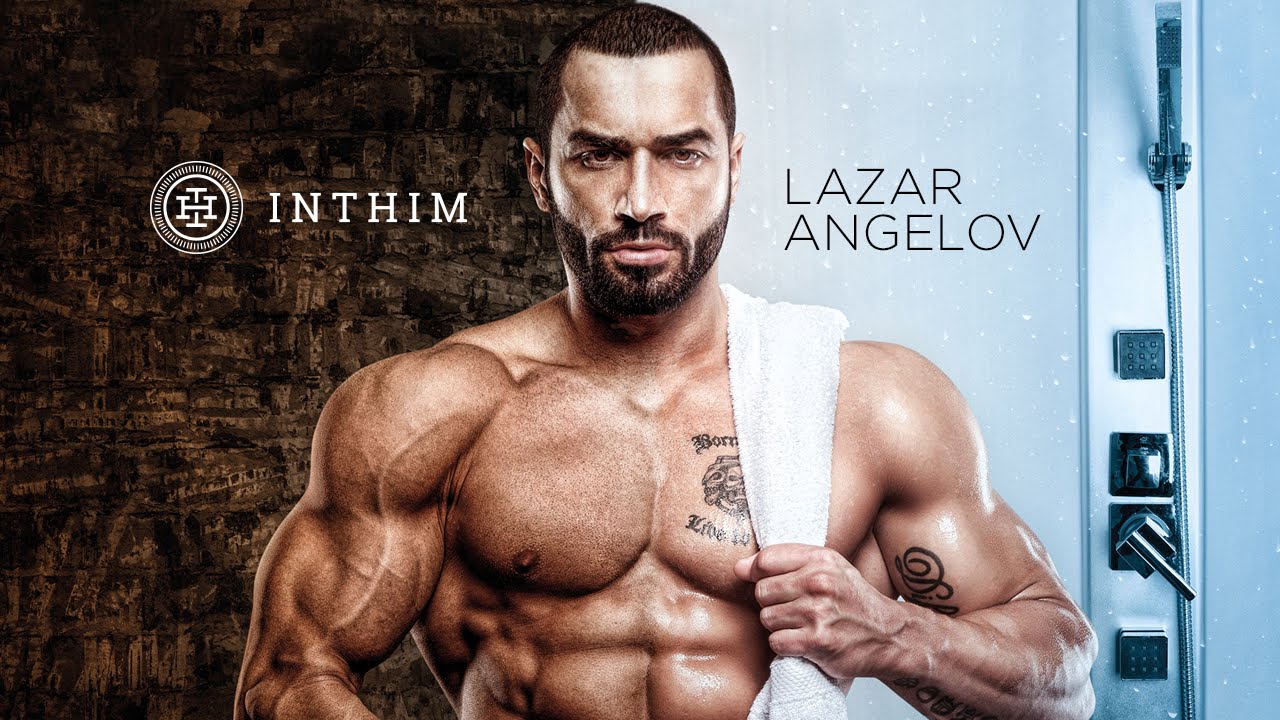 It is an ebook written by Lazar Angelov, which is intended exactly to those who want to realize their dream – to shape a perfect body. I think it is great because the author himself is a great role model – a great-looking certified trainer and fitness model who knows how much work is necessary to reach the desired results. He tried his method on his body and became an inspiration for many people, both thin and those who are overweight. People often sought advices from him and ask him how to bring the body in perfect shape. All these advices are incorporated in this book.
WHAT'S INSIDE THE "ABS: THE SECRET REVEALED" BOOK?
The content of the book is very concrete and explains in detail the way to building the perfect ABS. Basically, the program consists of two inseparable parts, which include proper diet and adequate exercises. These are just some general topics:
Methods for calculating the nutritional values in foods
List of foods eaten during the program
Exercises with which you will achieve the goal
A clear explanation of the exercises and the way of their proper performance
WHAT YOU WILL FIND IN THE DIET SECTION?
This part of the book deals with a diet that follows this program. The diet plan is divided into 5 parts, and each part that is followed with appropriate exercises. As I said, these two parts are inseparable. The objective of each phase of the diet is to reduce calorie intake. Honestly, every job is easier when it is divided into smaller steps.
Angelov, like many other fitness experts, claims in his book that exercises for the abdominal muscles are not enough for good results. If you do not cut calories, they will be built, but hidden under layers of fat. Therefore, exercise must be accompanied by an appropriate diet.
The goal of this diet is exactly that: breaking the fat in the stomach and detoxification that will help you to get 6 packs ABS as soon as possible.
In phase 1, you will learn all about the detoxification process through which your body needs to pass before any muscle building.
In phase 2, learn about low-calorie diet and functioning of our metabolism. Once you understand this function, and the reasons for the diet will be much clearer.
In phase 3, you will learn what the carbohydrate rotation is and how it can help you to lose weight naturally.
In phase 4 you've prepared your body for the implementation of a ketogenic diet, which is high in fat and low in carbohydrates that will accelerate the burning of fat.
In phase 5 you will learn how to maintain those muscles you've built, using a strategy that is called "5 + 2"

GET ABS THE SECRET REVEALED DOWNLOAD HERE

WHAT YOU WILL FIND IN THE EXERCISES SECTION?
This part of the book deals with the exercises that are intended for the building of the abdominal muscles. As well as the part about the diet, this part of the book is also divided into 5 phases that are easy to follow. Best of all is that these exercises are in accordance with the process of detoxification and a low-calorie diet. Each exercise is explained in detail.
The exercises are divided into a clear table that includes 5 phases of exercises and instructions for their proper execution. This is very important because the improper performance of exercises will not bring the desired results.
WHAT ARE THE DISADVANTAGES OF THIS BOOK?
Simply put – it's just digital content. It is not a concrete thing, and even less a magical device that will burn your belly fat overnight. For the results, you need to stay disciplined, to have a strong will, follow the program and change your lifestyle for a longer period of time. The book offers a prescription for these changes. It is not easy, but it is feasible.
WHY SHOULD YOU DOWNLOAD THE SECRET OF ABS?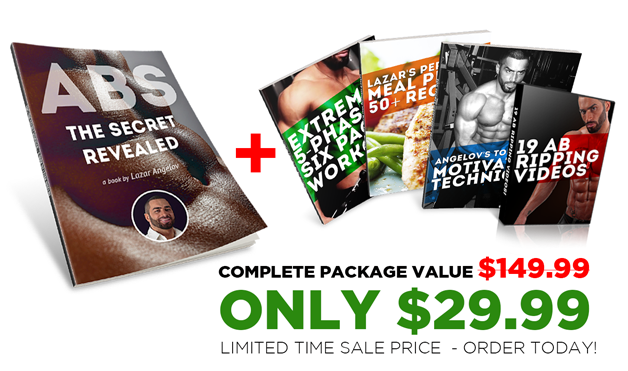 The price of this book is 29.99 $, which is much less than the price of other similar products. In fact, it offers 2in1 for this price – and exercise and nutrition program, all in one package. In addition, this program includes the following:
Login data and eternal access to video demonstrations of exercises
Email support for all your questions and concerns
Testimonies about the success of those people who have used this program
The warranty period of 60 days, during which you can return the product if it does not work for you
Motivation for success and progress
Everything you need to track of this program is simple equipment, such as a pull-up bar, light weights or Swiss ball. It can fit it into your daily rhythm simply, no matter how busy you are, regardless of whether we talk about exercising or about foods that are consumed during the program.
THERE IS NO REASON TO HESITATE!
As I said, with this program goes a guarantee that it works. $29.99 is not much for such an attempt. You have no reason to hesitate because you have nothing to lose. Okay, except excess fat! In return, you will get incredible body and perfect ABS. And if you notice that the program does not suit you within 60 days, you can get your money back within 5 days, by filling a simple online form.
So, what are you waiting for?  We revealed this secret, you only need to get it! Click the button below.