Top 7 Best Knee Braces for Running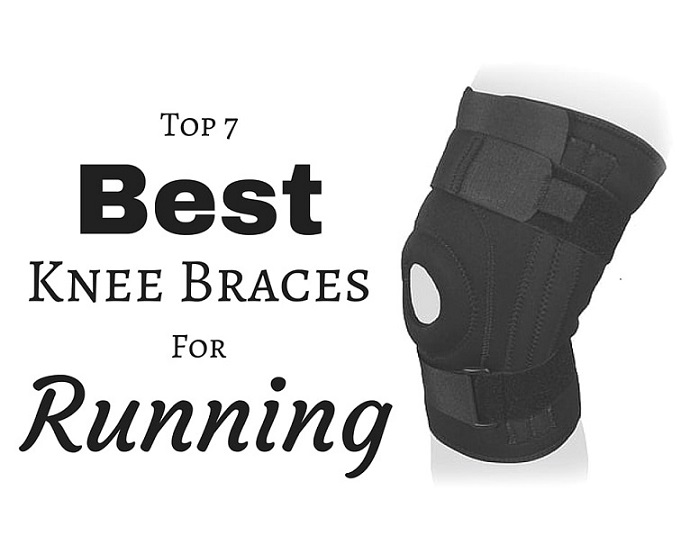 Doing cardio workouts like jogging or running are considered healthy. Fitness experts and doctors highly recommend these activities to maintain a healthy lifestyle. However, too much of these exercises can lead to injuries. The most common problem with excessive running is the toll it takes on your knees, which is why prevention is the key.
Earning the Top Spot is…
BraceAbility Patellar Tracking Short Knee Brace
Why we like this:
Breathable material
Minimal design but sturdy
Made from elastic latex-free material that is comfortable to wear
Knee braces are simple accessories that provide ample support to help prevent joint damage. They are not only affordable, but they are also easy and comfortable to wear. Below are the top 7 best knee braces for running that you can consider.
Best Knee Brace For Running
| Product | Description | User Feedback | Price Level | Our Rate |
| --- | --- | --- | --- | --- |
| Copper Knee Brace | Easy to wear with antimicrobial properties; non-restrictive; improves blood circulation | Very Good | Moderate | 4.2 / 5 |
| BraceAbility Patellar Tracking Short Knee Brace | Non-latex elastic material; non-restraining; comes in various sizes | Excellent | Moderate | 4.8 / 5 |
| Shock Doctor Knee Compression Sleeve | Simple design with right amount of elasticity; comfortable & available in 5 sizes; safe to wash | Good | Moderate | 4.0 / 5 |
| Active Athletes Knee Brace Support for Running | Lightweight & comfortable; highly adjustable with Velcro straps; universal sizing | Very Good | Moderate | 4.6 / 5 |
| Copper Wear Compression Knee Sleeve | Flexible material with ample compression capability; comfortable; for running, walking, jogging, or fitness wear | Good | Cheap | 3.9 / 5 |
| Bracoo Breathable Neoprene Knee Support | Made from Neoprene material; no movement restrictions; Velcro belts | Very Good | Moderate | 4.1 / 5 |
| Pro-Tec Athletics Gel Force Knee Sleeve | Optimum compression without restricting movements; comes with extra gel layer & 4 sizes; stretchable & easy to wear | Very Good | Moderate | 4.1 / 5 |
Copper Knee Brace
The Copper Knee Brace features a sleeve that you can put on easily while still providing you ample firmness and support. It has antimicrobial properties that protect your skin from getting irritated. Another good thing about this knee brace is its ability to help improve blood circulation and alleviate arthritis-associated pain. Its sleeve design allows for non-restrictive movements, which means you can still continue with your cardio activities without feeling restrained. The package comes as a two-piece kit and has a modest price.
BraceAbility Patellar Tracking Short Knee Brace
BraceAbility Patellar Tracking Short Knee Brace gives you many of the benefits of a brace without restraining your movements. This sleeve is made of latex-free material and offers impressive elasticity that allows you to put it on easily. Despite the comfort that it gives, this product still presses firmly onto your knee joints to prevent any injuries from occurring. This knee sleeve is available in various sizes, and you can use them for a wide range of physical activities, such as running or cycling.
Shock Doctor Knee Compression Sleeve
The Shock Doctor knee sleeve is a perfect choice for people who need a high-quality and affordable pair of joint support. It is designed as a simple compression sleeve with the right amount of stretch to snugly fit your knees. In addition, this design helps keep your knees safe and warm, which is why it is preferable to wear during cold weather. One more reason why this product is popular because you can use it for hours without feeling any discomfort. It is also safe to wash.
Active Athletes Knee Brace Support for Running
The Active Athletes knee support is comfortable and lightweight at the same time. This knee brace was not designed as a sleeve. In fact, it comes with Velcro straps and a cutout in the front side. It has a reasonable price tag, but it only comes in one piece. You will need to purchase another one, so you will have a pair. The biggest advantage of this product is that it has universal sizing and should fit anyone.
Copper Wear Compression Knee Sleeve

Price Disclaimer
The Copper Wear knee compression sleeve is a perfect option for active people that need something to keep their joints well-protected. This affordable support sleeve is made of a flexible material that can snugly fit onto the knee, while still giving ample compression. Its manufacturer said this product is made to be comfortable. In fact, you can keep them on as you sleep without feeling any kind of discomfort. These knee braces can be used for any kind of physical activity, such as jogging, running, or just walking around.
Bracoo Breathable Neoprene Knee Support
Bracoo is a neoprene knee support that works great for anyone who needs ample compression without movement restrictions. You can use this breathable knee brace while you go on with your daily activities. It was designed to offer superior comfort as it helps keep your knees protected. This product uses three Velcro belts to keep it secured, and has a cutout that leaves your knee cap exposed. For a fairly affordable price, this Bracoo knee support is worth considering.
Pro-Tec Athletics Gel Force Knee Sleeve
The Pro-Tec Athletics became so popular among active individuals because of the superior comfort and protection that it gives. It features an extra gel layer that keeps your knees protected against impacts. You can easily wear it onto your knee as the material is stretchable. Despite its elasticity, the Pro-Tec Athletics knee brace provides optimum compression while still allowing free motion. This means you can wear it as you run, play basketball, or simply walk around.
Conclusion
Knee braces can save you from incurring any injuries associated with exercising and running. They come in various designs and sizes. While some people prefer a design with Velcro straps for security, others feel that they can move better with compression sleeves. If you feel overwhelmed by the numerous options present to you, just think about the level of support that you need and try on as many designs as you want until you find the right one.
Also read: Top 7 Best Knee Sleeves
Knee Brace For Running Buying Guide
Knee braces have various types available and you can choose what you want based on your needs.  The hinged brace provides firmer support, while the neoprene brace is made of a special material that retains warmth.  If you're looking for a brace that's slimmer, you might prefer the knee strap brace, which only covers the lower part of the knee.  Wraparound knee braces meanwhile are convenient for those who want something whose size and tightness can be easily adjusted.  Here's a guide for runners on choosing the ideal knee brace.         
How comfortable is the material?  
You'll want to check that the knee brace is comfortable enough to wear without chaffing while you're running.  A breathable material which provides excellent airflow is also best if you want to avoid excessive sweating in your knee or leg area. 
How sturdy is it?  
Choose a good quality knee brace that will last longer.  It needs to be lightweight at the same time so it won't feel uncomfortable on your legs and affect your speed.  You'll want to make sure as well that the knee brace does not easily slip. 
How much compression does it provide?                       
Determine the kind of compression, insulation and support you need.  Are you fine with something fixed or do you need something that can be adjusted?  This will also depend in part on the health and condition of your knee and legs.    
How much movement does it allow?                               
If you are recovering from an injury, it's also important to consider the amount of movement you can make without straining yourself.  Your particular knee brace might need to limit your movement if your knee or leg is still sore.  However, if you have no current issues and you want more mobility, then you may choose a knee brace with an open knee cap or knee braces that are slimmer such as knee straps. 
What size do you need?                                                        
When choosing your knee brace, don't neglect the size.  This is vital as the wrong size will be uncomfortable and won't provide enough support.  Something too small and tight could lead to an injury or aggravate any existing injuries while a brace that's too loose will not give you any support or compression.  Make sure to check with the brand, though, for your exact size as different brands have different sizes.