Kettlebell Burn 2.0 Review – A Perfect Workout For Weight Loss
It seems that everything is subordinated to a beautiful appearance today. The beautiful bodies and beautiful faces are everywhere around us. It is difficult to resist the desire to look like them. However, the pace of life dictates our habits in free time. Often, you do not have the time to dedicate yourself to fitness. That is an excuse.
In fact, you only need a good training system. You still want to look like a face on the cover of the magazine? I believe you do! So, pay attention to the training system that I will introduce you with this text. It's called Kettlebell Burn 2.0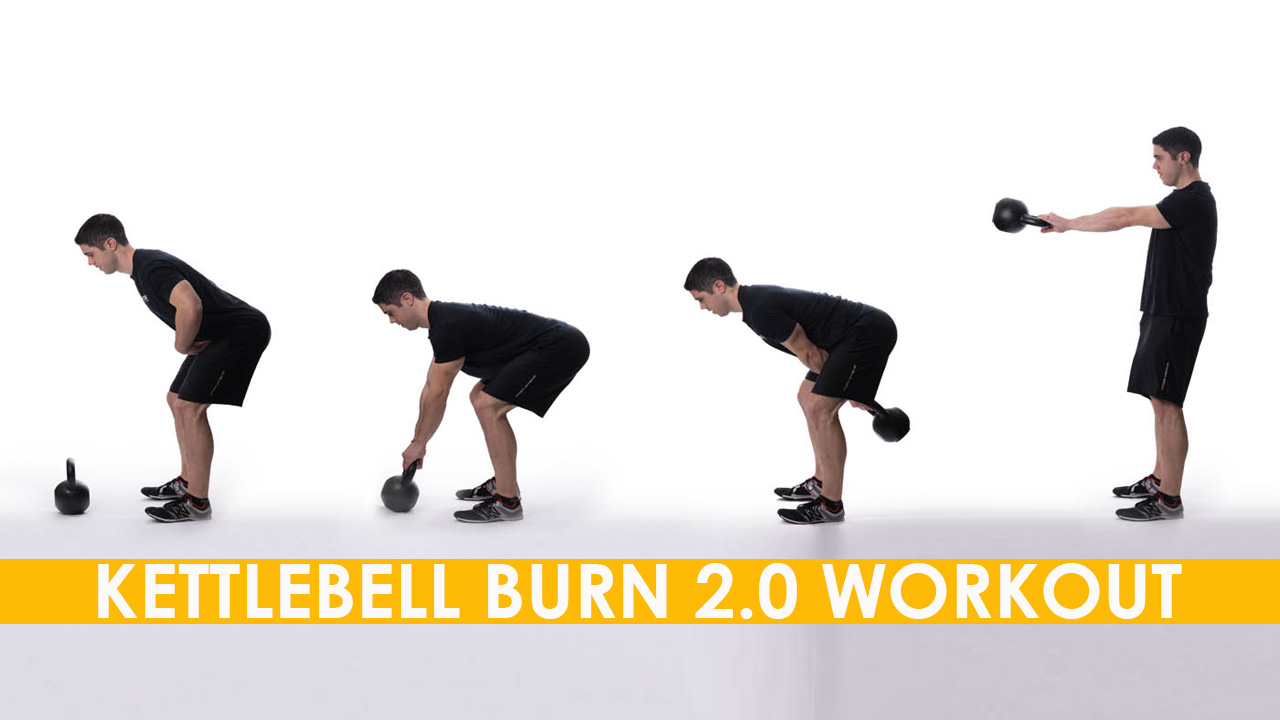 What Is A Kettlebell Burn 2.0 Program?
Kettlebells are still growing in popularity, and I believe that we will hear more and more talks about them. This program is something that draws my attention. Its creator is Geoff Neupert, who has found a great way to use these ugly weights for the purpose of shaping the perfect body.
He has compiled that knowledge in Kettlebell Burn 2.0 program that promises a sure way to good fitness using kettlebells.
What You Can Find In This Program?
This program offers simple lessons about how to get in perfect shape by using exercises and an appropriate diet plan. It contains detailed instructions on exercises, defined training plan, and goals towards which we should strive. You have to admit, goals are more easily achievable when they are clear.
The program includes 6 modules, including the Nutrition Journal, Training Journal, the Weekly Email Coaching, Exercise Index. The road to the goal consists of the following strategies:
Heavy lifting that forces your body to work harder and harder. This is achieved by engaging the muscle fibers that are responsible for lifting, which are stronger than those muscle fibers inside of your body.
Explosive lifting enables to burn fat faster, and this is a step that you should do before building muscles. Use all your energy in exercises such as Swing, Push Press, Jerk and the like and burn that fat!
Eliminating weaknesses that allow you to take care of yourself.
Controlling fatigue is a strategy that allows you to practice with the pace that suits you. In this way, you feel all the effects of exercises, without the excessive fatigue that can discourage you.
Acceleration of metabolism is a strategy that actually allows you to burn fat. The fact is that the fat is not burned during the workout, but afterward. Fast and energetic exercising will help the metabolism to work faster. At the same time, you control fatigue, and thus you get maximum results.
In addition to these strategies, this program offers a clearly defined nutritional program that includes a list of foods and supplements that are desirable in the diet.
The best results are achieved when the exercises and nutrition and well combined, and when the diet is under control. Difficult exercises do not mean that you have to compensate a sweat with an excess of calories.
Why Should You Get Kettlebell Burn 2.0?
Kettlebell Burn 2.0 is a new system that, in addition to training and modules that you need to follow, includes the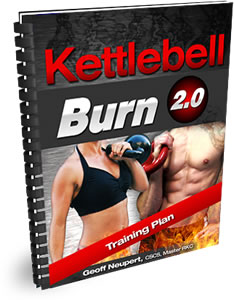 following:
24/7 email support for all your questions and for additional tips
60-day warranty and obligation to return the money if you are not satisfied with the program.
More energetic and fulfilling life with more confidence
The possibility of following the program from the comfort of your home
The ability to customize exercises with your busy schedule because they do not take up too much time
What Are The Disadvantages Of This Program?
Well, I cannot say that it really has them, unless you count as a disadvantage the fact that you have to move and really lift Kettlebells to get the results we are talking about. The likelihood that you are going to succeed just sitting and watching the TV program is – zero.
True, the program has a small flaw. It may look too hard at the beginning. However, if you go step by step, every job is doable. It is the same with the following these simple strategies.
ORDER OR NOT?
If you want to transform your body with a little effort, then there is no doubt that you should order the program. The testimonies of people who have tried it say in its favor.
Do you still have doubts and you think that  $67 is a lot of money for something like this? Here's the deal: do not take into account only the number on your scale – the muscles have a weight too.
Instead of that, take a measuring tape and measure the volume of your stomach, arms, hips, chests. If you do not really notice any results within 60 days, your money will be back. That means you have enough time to try it out.
Are you still in doubt? There is no reason. Just order. Click the button below.